Z-Talay House located only 300 meters a away from Klong Muang Beach. Guests and visitors can enjoy excellent accommodation and nearby attractions such as
Klong Muang, a pretty beach area located to the north of Ao Nang, with spectacular views over the Andaman Sea and the closest coastal access to the Ko Hong island group, a protected marine park of astonishing beauty. There are three beaches here: Ao Siew, whose most southerly point ; Klong Muang, which has two sides – a wide sandy stretch to the south, and a narrow strip of sand curving round to the north and, even further north, the wildly beautiful Tupkaek Beach.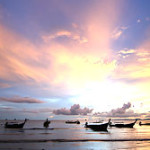 Aonang,  Ao Nang beach is a scenic bay – white sandy beach stretches to the foot of a conspicuously prominent limestone range. Set in lush tropical gardens and surrounded by coconut trees, the Ao Nang beach offers some of the most dramatic coastal scenery in the world – sandy beaches, abundant marine life, live coral and great underwater visibility nearby.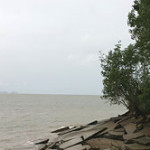 Susaan Hoi (Fossil Shell Beach) The age of the fossils at Susaan Hoi is placed as about 40 million years ago. At that time, Susaan Hoi was a large freshwater swamp. Eventually, it became landmass. Over time, successive layers of shell created rock slabs known as "shelly limestone" of over 40cm. These rest on 10 centimetres of lignite, below which was subsoil.
Nopparat Thara Beach, The beach is known locally as Klong Haeng or 'dry river', a reference to the distance the water retreats at low tide, often so far that you can walk out to the small islands in front of it! Klong Haeng is also the name of the village closest to the beach, some 700m away.